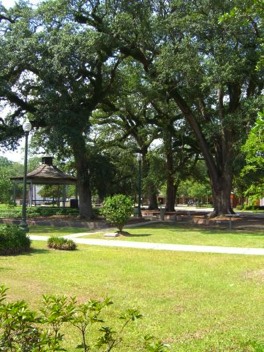 Angela D. Sibley, Attorney at Law
Located in Historic Downtown Hammond, Louisiana


At the Sibley Law Offices, our focus is on meeting clients' unique goals and needs. We have extensive experience supporting individuals, families, professionals, and homeowners with simple and complex legal matters. Our law firm is ready to help you.


Extensive Experience in a Variety of Areas

Attorney Angela Sibley is known for her ability to listen, empathize and help our clients attain their legal goals in a variety of legal areas such as:

Family Law: legal work related to custody, paternity, child support, divorce, community property, & protective orders.

Estate Planning: successions, wills, trusts and power of attorney

Personal Injury: auto accidents & wrongful deaths

Criminal Misdemenor work
At the Law Office of Angela D. Sibley, our law firm's founder Angela D. Sibley uses her communications skills to educate clients on how the law affects them, walking them calmly and confidently through the legal process, no matter how complex the dilemma appears.


Why Choose Our Law Firm?

Having a legal problem can be an intimidating experience; consulting an attorney shouldn't be. Everyone in our law office is friendly and approachable. We recognize your legal problem may be the most important concern in your life. We make it our priority, too.


Contact Us for Compassionate Representation

You can rely on attorney Angela Sibley for effective legal representation with a personal touch. For a consultation about your legal concern with a knowledgeable Hammond area attorney, don't hesitate to contact our law office today.